Explore Our Guide
Discerning Your Call to Ministry: Is a Theology Degree Your Next Step?
Are you wondering if discerning your call is the right pathway for you? With the increasingly polarized world around us, there is no better time to discern your call than now.
Our interactive guide will help you:
Understand why clarifying your call matters
Interpret your call and assess how to utilize your gifts
Discover the next steps and different degree pathways for you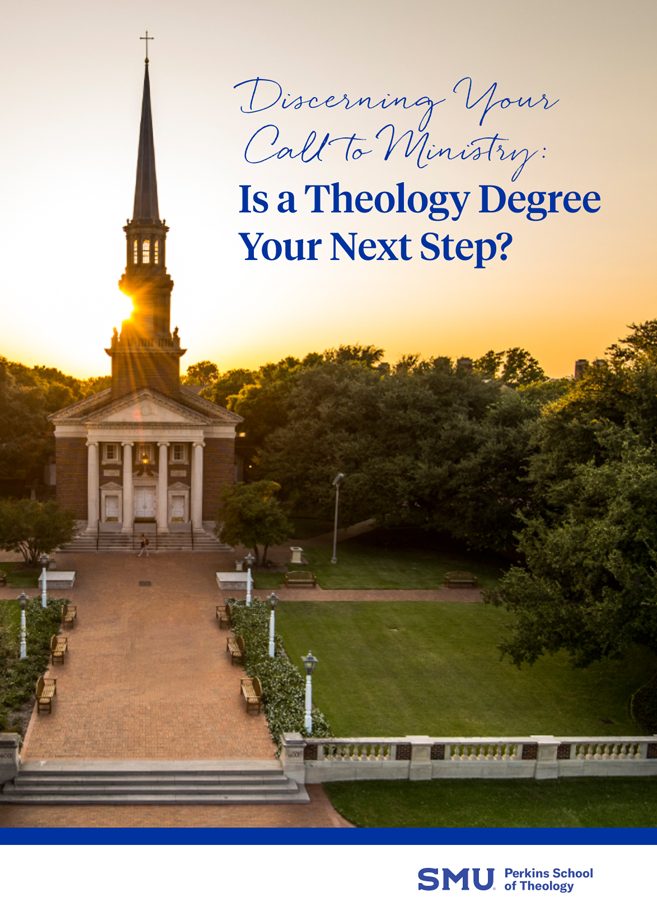 Access the Discerning Your Call eBook
About the Online eBook
Discerning Your Call to Ministry: Is a Theology Degree Your Next Step?
Do you feel that you are being called to vocational ministry or to strengthen your skills for leadership in or outside the church? Are you feeling inspired to make a difference in your community, the world around you or simply in your personal life? And though this decision to start a new chapter of life can be daunting, especially with the increased polarization facing our everyday world, God promises to be with you every step of the way (Deut. 31:6). In one way or another, you are called for such a time as this.
Throughout this guide, we hope to provide you with the tools to guide you in the discernment process, with the hope to make things clearer and assist you in taking the next steps to achieve your ministry goals and aspirations.
If you are seeking to discern your call to ministry and feel led to utilize your talents for the growth of your church or community - translating your abilities into servant leadership - we invite you access the ebook.
Request More Information
At Perkins School of Theology, we offer a range of different degree programs to help you test, discern, utilize and challenge your call to ministry and servant leadership. Fill out the form, and someone from our team will be in touch with you shortly.
Looking for other ways to connect?
Schedule a meeting with one of our representatives or explore our upcoming events below.